Main content starts here, tab to start navigating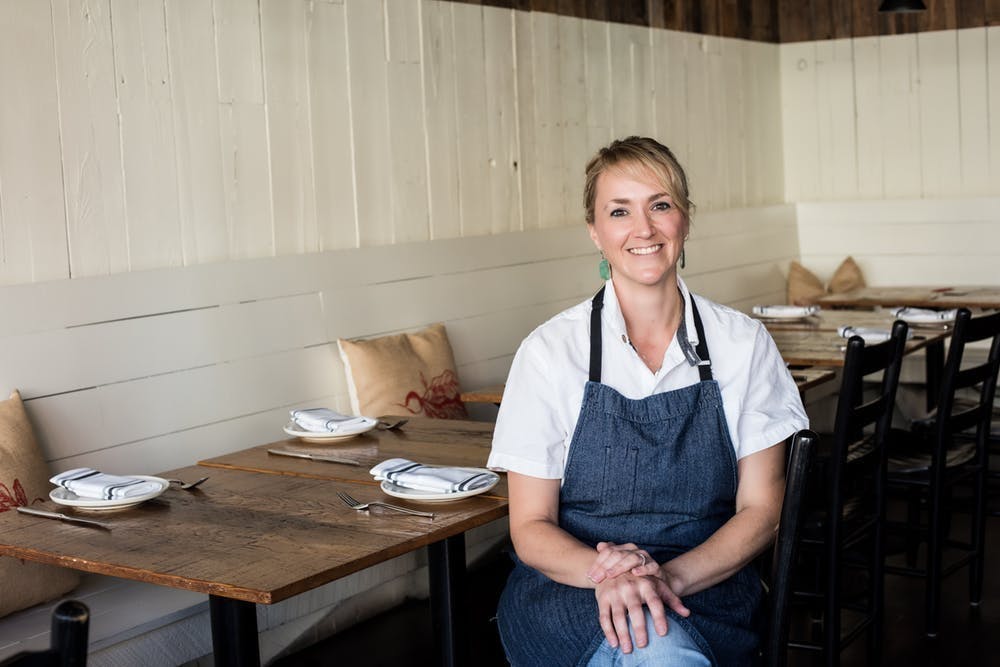 Sarah Rich
Chef
Sarah Rich began working in restaurants in college. Her first job was as a waitress and bartender in a fast-paced, wildly popular Mexican restaurant in Austin, Texas. Upon graduation she decided to realize a lifelong goal and packed up and moved to New York City to attend culinary school. Sarah studied at The French Culinary Institute (FCI) in Manhattan. At the FCI, Sarah received a strong culinary foundation working one-on-one with such culinary greats as chefs Jacques Pepin, Andre Soltner, and Allan Salliac. In her last months at the FCI, Sarah began an externship at David Bouley's French- American restaurant Bouley, where she took a full-time position after graduating with honors.
She worked closely with chef Bouley for the next three years at both Bouley and his Austrian restaurant, Danube. Under chef Bouley's wing and with his mentorship, Sarah quickly rose through the ranks from extern, to commis, and eventually to Chef de Partie, further strengthening her culinary foundation. After leaving Bouley, Sarah helped to open the successful West Village restaurant Mas (farmhouse) with former Bouley Chef de Cuisine, Galen Zamarra. Sarah worked as the Executive Sous Chef at Mas (farmhouse) for the next three and a half years, further developing her butchering, sauce making, and menu development skills. As Executive Sous Chef, Sarah also took on a significant management role in the restaurant. Sarah was responsible for controlling the inventory and ordering, and for creating relationships with purveyors and farmers. She often ran dinner service, which involved writing the daily menu, directing and managing both the front of house and kitchen employees, and setting and maintaining high standards for their work.
After eight years in NYC, Sarah was excited for a change. She and Evan took a trip to the Bay Area, where they were introduced to the incredible bounty available to them in San Francisco, and they made the decision to move west. Sarah immediately accepted a position as Chef de Partie at the two-Michelin-starred Michael Mina restaurant, and was quickly promoted to Sous Chef. She worked in the intense and demanding kitchen at Mina for the next two years, learning from and working closely with Chef Michael Mina himself and Chef de Cuisine Chris L'Hommedieu. After two years at Michael Mina, Sarah moved on to work at the two-Michelin-starred Coi with Chef Daniel Patterson. Here, Sarah learned an elevated style of cooking while developing a more sophisticated palate. Sarah eventually moved on from Coi in order to open her first restaurant, Rich Table, with her husband, Evan.